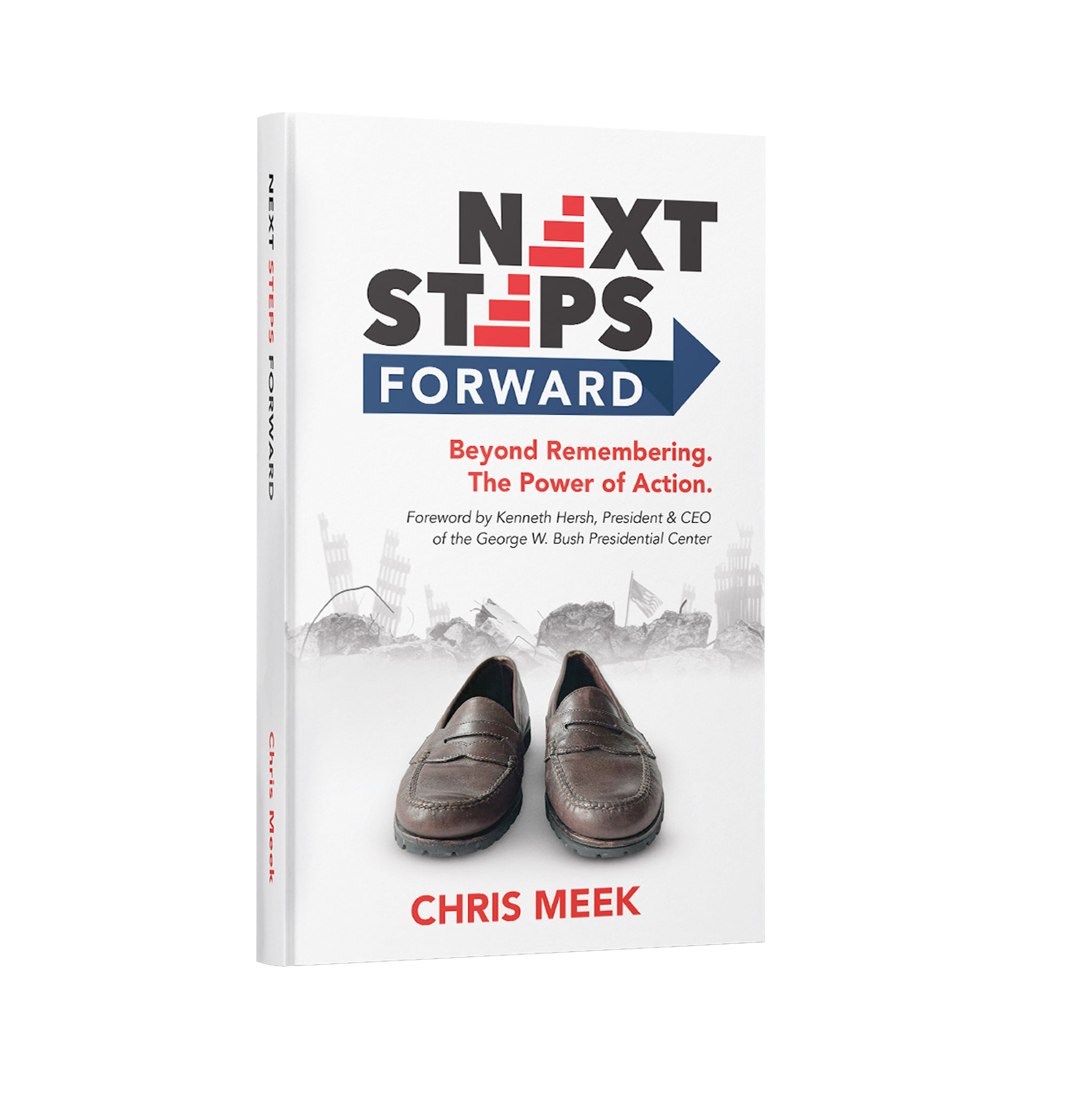 Next Steps Forward
Beyond Remembering. The Power of Action.
Leadership is obvious from a mile away, and principled leaders prove that one person can make a difference with a compassionate vision that is bold enough to approach problems in new ways. In the process, such leaders find solutions that change and improve lives. Chris Meek has demonstrated this type of leadership throughout his life. His first book, "Next Steps Forward," chronicles how his experiences at Ground Zero on September 11, 2001 lead him on a journey to give back to America's servicemen, women and veterans as they went to war in the Middle East through the creation of his nonprofit SoldierStrong. The book details how keeping a pulse on the healthcare needs of our nation's heroes saw Chris emerge as a respected advocate for disruptive and revolutionary healthcare technologies, thus dedicating himself to a life of leadership in the veteran healthcare and mental health arenas and beyond.
Voices Against Trafficking
The Strength of Many Voices Speaking as One.
Voices Against Trafficking: the Strength of Many Voices Speaking As One collects insights, stories, and frontline knowledge from trafficking survivors, human rights advocates, and journalists. Every chapter provides essential truths and advice that affirm we can defeat the rising tide of human predators. Compiled by veteran activist Andi Buerger, these words demonstrate the power of joining as one voice against the evil of 21st-century slavery that is the business of global human trafficking. One voice has tremendous power. But when voices unite collectively to combat human trafficking and sexual exploitation, an unstoppable movement is born.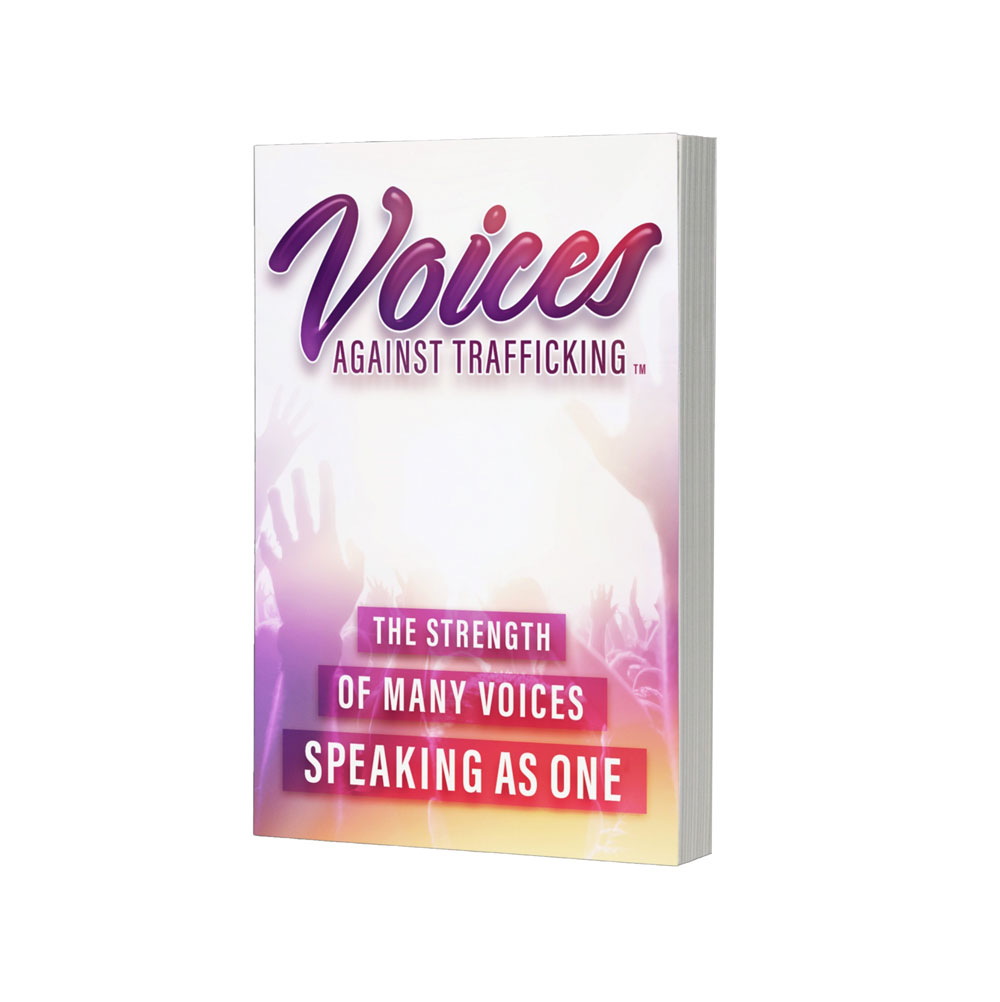 Voices of Courage
Voices Against Trafficking has released its debut magazine, Voices of Courage, which is dedicated to honoring the everyday heroes who selflessly fight to protect human rights. The publication has a special focus on those who fall prey to the evils of human trafficking, sexual exploitation, and features their brave rescuers. In his article "Next Steps Forward: Beyond Remembering, The Power of Action," Chris Meek writes about how he found the strength and courage to take his own next steps forward in life after the traumatic events he experienced at Ground Zero on September 11, 2001. The interactive digital subscription is available NOW at VoicesOfCourage.media. The Spring/Summer 2023 print copy and subscription option are available for pre-orders, with an estimated delivery date of April 1, 2023.